Description
The Trailer Life Meter is designed to protect the investment you make in your trailer, allowing maintenance to be performed on the actual miles traveled.
Mileage-based preventive maintenance can be scheduled on:
Wheel bearings
Axle and suspension components
Tires (mileage vs. time-based)
Braking systems
Electrical and lighting systems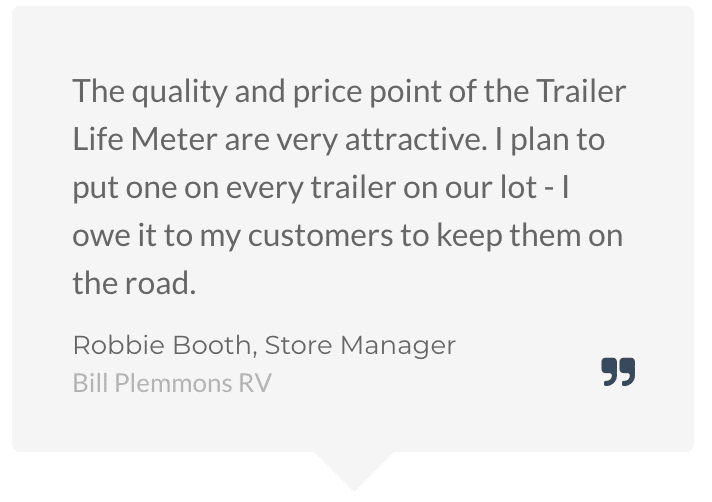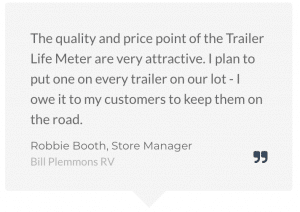 Trailer Life Meter mounts easily to your wheel end with a threaded stud that attaches to a bracket on the wheel.
The counting mechanism of the device works both forward and reverse, and on either side of the trailer giving you an accurate count of mileage traveled in all directions without the need for batteries. +/- 3% accuracy ensures the trailer hubodometer device provides a precise measurement of distance traveled.
---
Low Profile Design
Unlike other solutions, the low profile design of the Trailer Life Meter means that the product does not extend out past the bulge of the tire.
At less than an inch thick, you don't have to worry about the Trailer Life Meter becoming damaged or destroyed by the regular usage of your trailer or towable vehicle.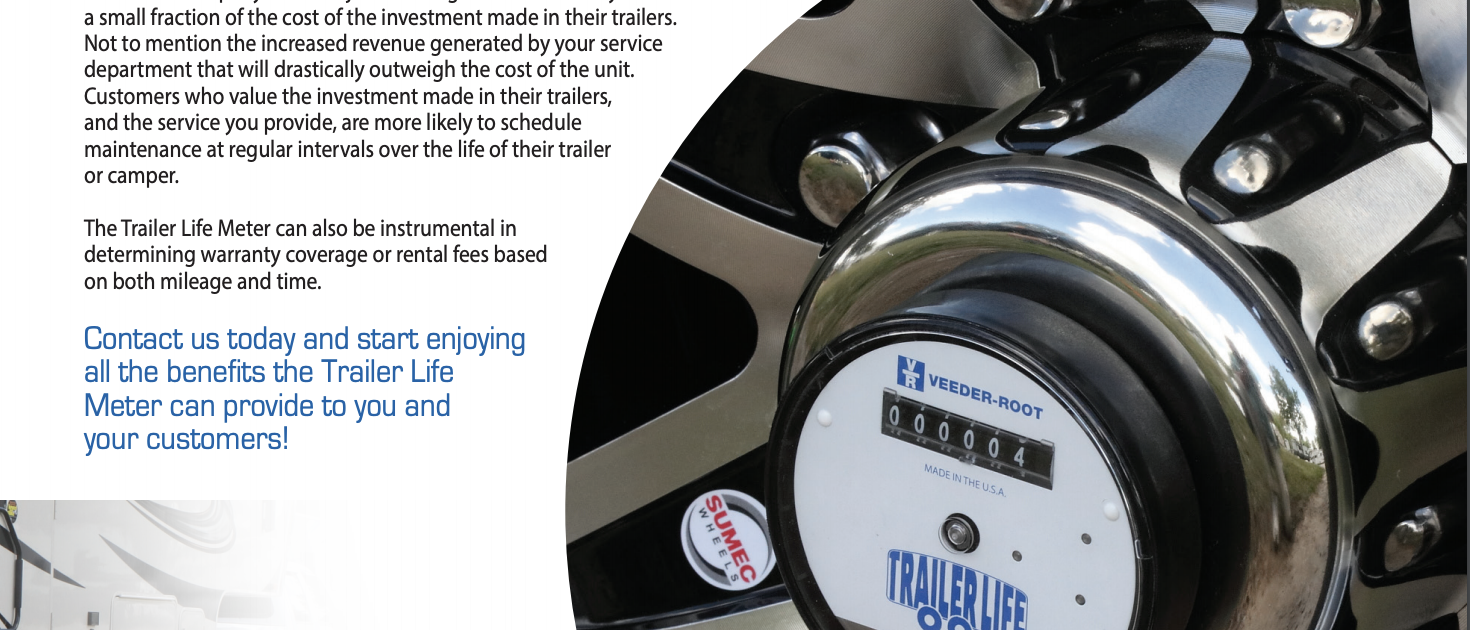 200,000 Mile Limited Warranty

You should be concerned about where you're going, not whether or not your trailer accessories will make it there in one piece. With its industry-leading 200,000-mile limited warranty, your trailer life meter is in it for the long haul.

Models Available for all Common Tire Sizes

For more information on how to select the proper ratio for your tire size, please refer to our:

Records Mileage in Either Direction

The Trailer Life Meter's robust mechanical design is built in such a way that mileage is recorded whether or not your trailer or towable is moving in forward or reverse. Additionally, the device can be mounted on either side of your vehicle for convenient monitoring.

Sealed, Weatherproof Design

Use the FAQ section of your site to answer those routine questions that always come up and need to be answered. This is a great way to tell us more about what you can offer, fill in some details that might intrigue us, and show us how knowledgeable and helpful you can be.

25% Lighter than the Closest Competition

Use the FAQ section of your site to answer those routine questions that always come up and need to be answered. This is a great way to tell us more about what you can offer, fill in some details that might intrigue us, and show us how knowledgeable and helpful you can be.

Made in the USA

Designed, tested, and built by Veeder-Root associates in Elizabethtown, NC