Description
About the Electrak® HD
How Thomson Built a World-Class Linear Actuator
Start with the proven, rugged electric linear actuator.
Add state-of-the-art onboard controls, feedback, CAN bus J1939, and eliminate the need for standalone controls.
Boost the power, increase stroke lengths, and reduce current draw.
Design it all into a more compact envelope with the best environmental protections on the market today.
Industry-Leading Onboard Control
Electrak Modular Control System (EMCS)

Electrak Monitoring Package (standard)
End-of-Stroke Indication Output Option
Low-Level Signal Motor Switching Option
J1939 CAN Bus Control Option
Synchronization Option
Built-in End of Stroke Limit Switches
Mounting Slots for External Limit Switches
Analog & Digital Output Options
Superior Performance
Scroll over the features to see them highlighted on the cutout graphic below.
Modular Cabling
Standard Anti-Rotation Feature
Static Load-Holding Brake
Robust Zinc Housing
Large Variety of Adaptors
Integrated Manual Override
High-Efficiency Ball Screw Assembly
Unrivaled Environmental Protection
Scroll over the features to see them highlighted on the cutout graphic below.
IP69K Protection Class
Stainless Steel Extension Tube
Salt Spray Tested for 500 Hours
Large Operating Temperature Range
Hard-Coat Anodized Aluminum Cover Tube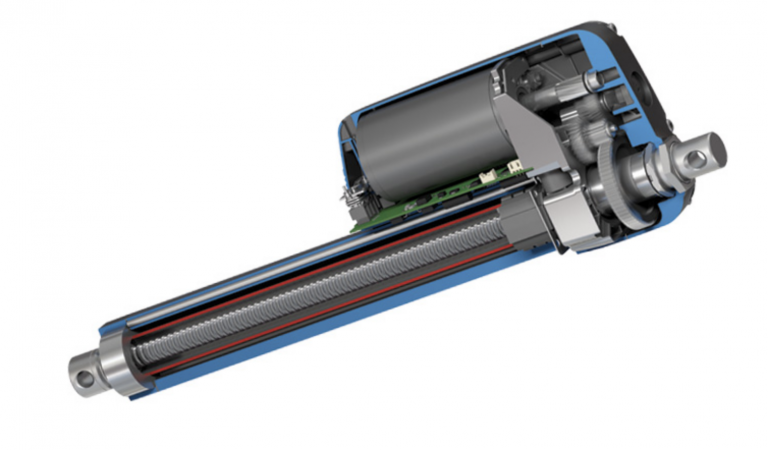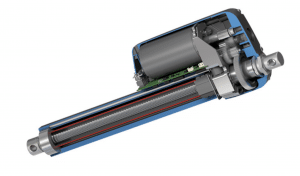 Electrak® HD – Smarter, Stronger, Longer
In addition to advanced control features, the Electrak HD offers 50% higher load capacity, 60% longer stroke lengths than previous designs and is faster than the competition at comparable loads. This new, extended envelope of operation also opens a larger range of hydraulic applications to electric conversion.
Electrak HD offers smart design solutions, like built-in cable management, an integrated connector, and a manual override feature on every actuator.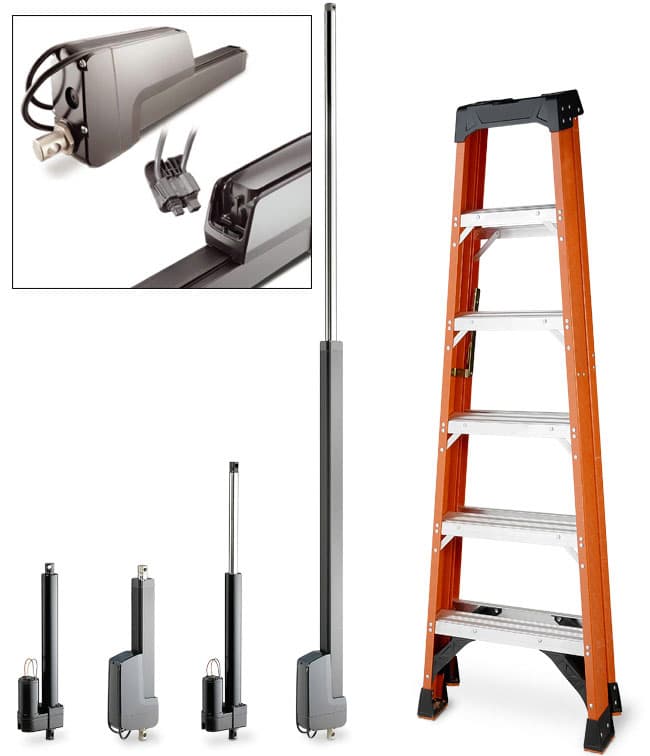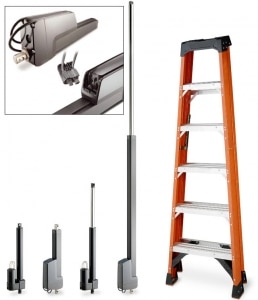 Building on the capabilities of the Electrak 10, the workhorse of electric actuators for decades, the Electrak HD offers onboard controls, higher load capacity (up to 16 kN, 3600 lbs), longer strokes (up to 1 m, 39 in / 500 mm, 20 in for 16 kN) and higher speeds.