Description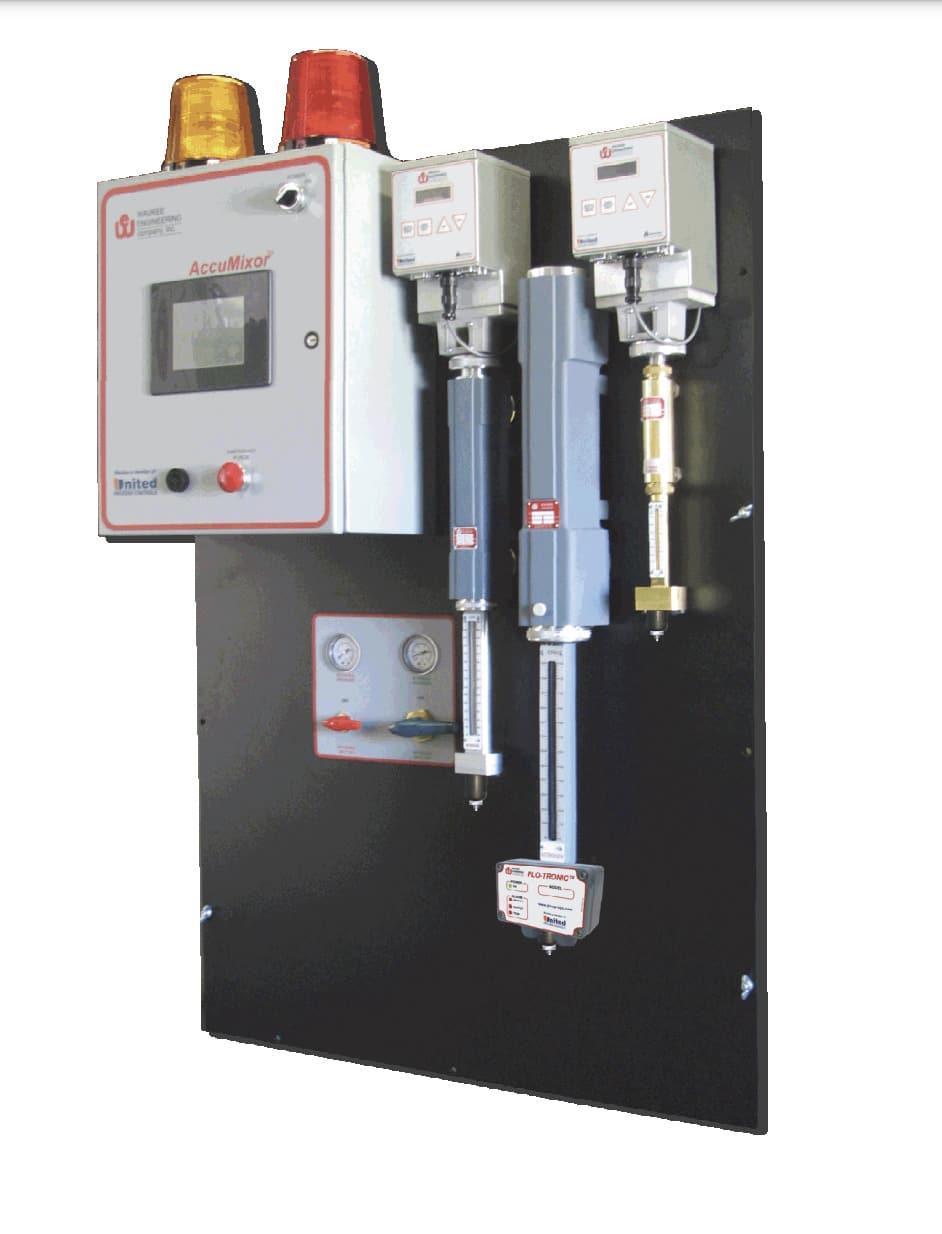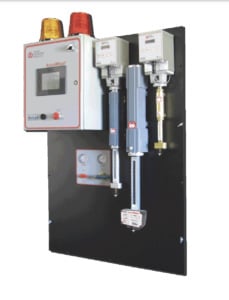 This legacy product has been discontinued. Please call us for the replacement
AccuMixor™ precisely controls and monitors the flows of nitrogen and methanol for the generation of synthetic endothermic gas.
Comprehensive Diagnostic System
Assists in troubleshooting by providing detailed information on process deviations and alarms.
Flows, diagnostic messages, and alarms are recorded on a local USB flash drive or remotely to a SCADA system or data logger
Automatic flow set-point calculation
Automatically corrects for process disturbances
Paperless chart recording
Easy integration with existing furnace controls
Capable of interfacing with additive gas control systems, auxiliary alarms, and data loggers or computer systems Ethernet communications with Modbus TCP
OPERATION
The AccuMixor™ is easy to operate and provides automatic adjustment of nitrogen and methanol flows. A dedicated nitrogen purge flow meter is automatically activated for "purge-in" of the furnace, and for safety reasons whenever process deviations occur such as power failure, methanol flow stoppage, furnace temperature drops below 800°F (427°C), etc.
The AccuMixor™ provides integration flexibility. Automatic adjustment of nitrogen/methanol may be based on a %CO set-point or flow set points, which may be set locally on the HMI, or sent from a remote device via analog or TCP connections.
The AccuMixor™ may be configured to automatically switch between "high flow" and "normal flow" of nitrogen/methanol in response to certain process events (e.g.. door opened), allowing the furnace atmosphere to be stabilized quickly.
RECOMMENDED OPTIONS
Debubbler unit – removes nitrogen bubbles in liquid methanol. For use with nitrogen pressurized methanol supplies.
Methanol Sparger – atomizes the methanol at the point of entry into the furnace