Description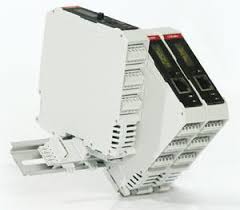 Web Technology at work for you
MORE FUNCTIONALITY FOR LESS,
WITHOUT MAINTENANCE AND SERVICE FEES.
Modulus SCADA controller modules utilize the latest web technology. There's no software to buy or install *. Just log in with your favorite browser and go! Windows, Apple, desktops, laptops, tablets, or smartphones; all work with Modulus. Use one module as a stand-alone node, or snap together multiple units for larger configurations. With Modulus, everything is included. There are no mysterious remote hosting services "in the cloud" to pay for. Other than monthly carrier fees if you choose to use cellular, there are no ongoing recurring charges or maintenance fees. Technical support and updates are also free.
A Modular solution for all of your SCADA needs …
EACH MODULE IS A COMPLETE SCADA SOLUTION WITH ALL SCADA FUNCTIONS INCLUDED AT NO EXTRA COST.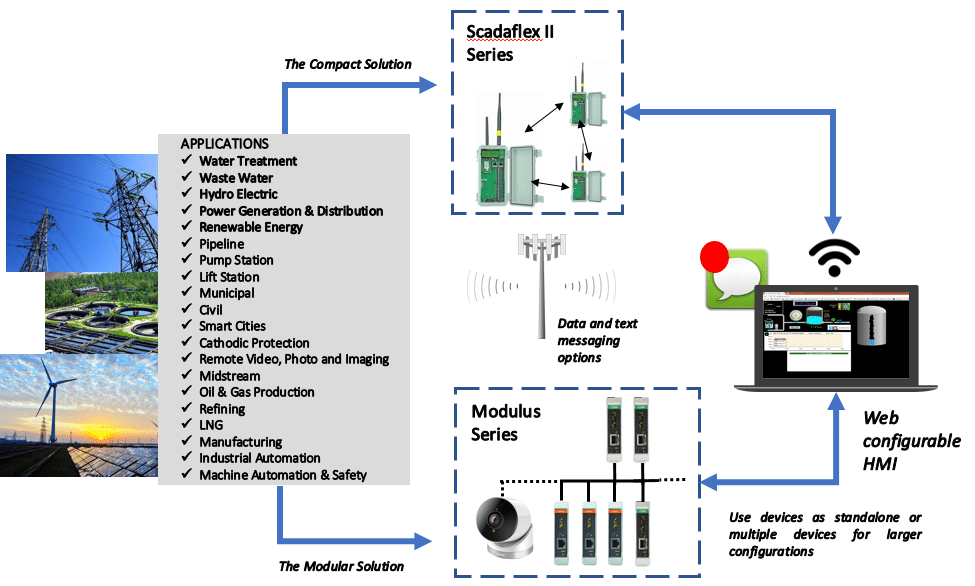 PRECISION ANALOG AND DIGITAL
I/O High-resolution isolated and protected analog Inputs ensure accurate readings while rejecting transients, surges, and ground loops. Modulus also supports all Scadaflex II battery-powered and wireless remote I/O.
COMMUNICATIONS
Every module includes Ethernet and from 1 to 5 serial ports. Some also have USB. Access any module on the bus from any Ethernet port; no external Ethernet switches are needed. All modules support Modbus, as well as Allen Bradley and GE PLC communications. Some also support DNP3, BACNET, HART, and SDI-12 protocols.
Network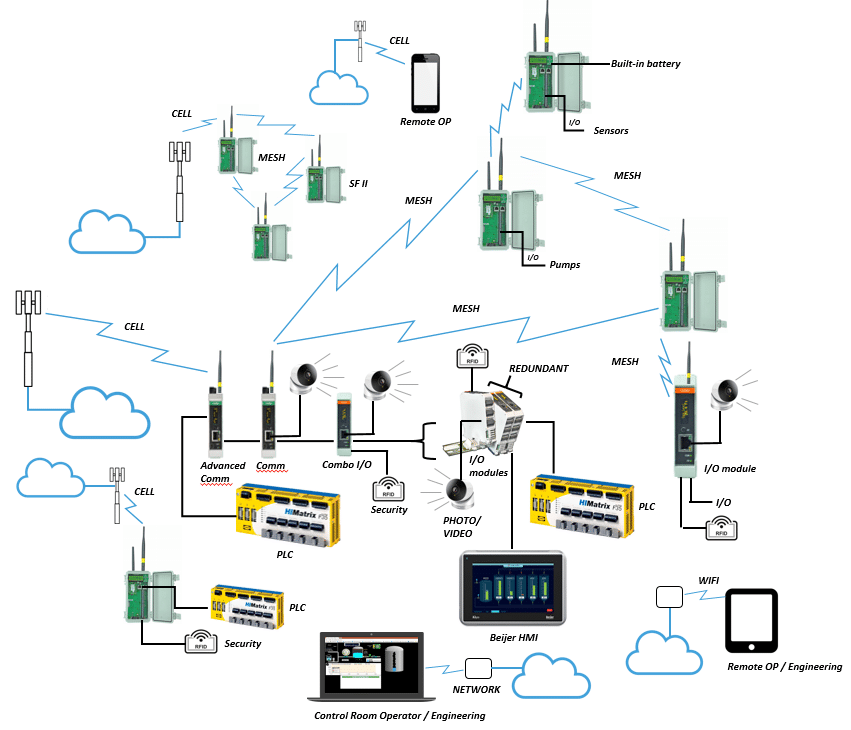 HISTORICAL TRENDING AND EVENT LOGGING
Each module has a solid-state flash disk, as well as a micro SD memory card slot. Record over 100 years of data! Retrieve and display historical data with the built-in web tools, and download or automatically transfer them as standard spreadsheet files to your computer.
REPORTING
Reports can be created in minutes with live values, production totals, trend and event data, alarm summaries, etc. Customize reports with your own logos and graphics. Call up reports on demand, or have them automatically e-mailed to you or transferred to a "Host" server.
GRAPHICAL, MOBILE, AND LOCAL HMIs
Configurable graphical web and mobile device interfaces are built into every unit. The front panel display can also be customized to show live process values and states, and make setting changes.
ALARMING
A Modulus system can manage thousands of alarms, annunciating them by text message, e-mail, voice, and simple contact closures. Each module maintains a journal file of when alarms occurred when they were acknowledged, by whom, and when the alarm conditions cleared.
PROGRAMMABLE LOGIC
Each module supports programmable logic; any mix of ladder logic, function block, and text languages. Programmable logic can be used for anything that can't be done with the built-in fill-in-the-forms web pages. A full IEC61131 package is an option for advanced units.
PID AND PUMP CONTROL
Since SCADA systems frequently utilize Proportional, Integral, and Derivative (PID) and pump control, Modulus modules have built-in support for four PID loops and a triplex Pump Controller (float or level control with alternation).
REDUNDANCY
Modulus modules and power supplies support redundancy for enhanced reliability. If a unit goes offline, a designated backup can take over automatically.
GAS FLOW CALCULATIONS
Some modules include a multi-run gas flow computer with AGA-3, AGA-7, AGA-8, and V-Cone calculations. They exceed the requirements of API 21-1 and the Canadian ERCB Directive 17 for accuracy, logging, and calibration with long-term journaling of production, events, configuration, and calibration.
* Note: a one-time purchase of a Scadabuilder license pack is required to run Scadabuilder programs on Modulus Advanced Communications modules.
EASY EXPANSION
Snap modules together on DIN rail mount pluggable connectors. No card racks are required. Modulus modules can be distributed up to 1000 feet with just two low-cost twisted pair wires.
FRONT PANEL HMI
All Modulus I/O and communications modules have a built-in HMI display for local configuration, as well as I/O and status display. It is also easily customized to display any internal values and to make setting changes
INDUSTRIAL HARDENED
Modulus modules are rated for continuous operation over a –40o C (-40o F) to 70o C ( 158o F) extended temperature range. All internal connectors are gold plated, and the circuit boards and components are conformal coated to resist corrosive environments.
Every Modulus module is backed by an industry-leading 3-year factory warranty.
Since 1986, Industrial Control Links has been committed to designing and building the very best controllers serving the SCADA market. Industrial Control Links is the leading pioneer of Web SCADA technology. This technology uses commonly available browsers on a variety of platforms to support all of the configuration and operation of a SCADA system. We eliminate the cost, complexities, and maintenance issues associated with dedicated software applications. MODULUS is our latest generation of Web SCADA controllers that deliver complete SCADA systems at the lowest possible cost.
MODULUS Web SCADA Controllers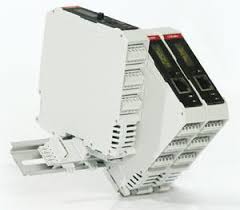 Ask about Scadaflex II Web SCADA Controllers, and NEMA 4X pre-packaged SCADA solutions!
---
Downloadable PDF links: