Description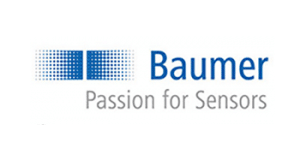 The world's most rugged and flexible hollow shaft encoder
---
Highlights
•  IP 67 robust package
•  ≤ 60 arcsec accuracy
•  200 g's shock withstanding
•  -40 °F to 212 °F standard operating temperature
•  User configurable design – fully programmable
•  Programmable encoder versions available from stock
•  Enhanced Monitoring System (EMS)
•  Increased reliability
•  Precise closed loop speed control
•  Reduces inventory – only 1 part number required (programmable HS35P)
•  Warranty 3 years
•  Utmost safety and system availability
---
Industries – for a variety of applications
Vector Motor Feedback
The new ShaftLock design in combination with very rugged bearings withstand higher shaft run-outs. This reduces motor down time and maintenance costs. Ultra precise signals guarantee dynamic operation over the full temperature range.
Cranes and hoists
IP 67 and -40 °F are standard for the HS35 series. Reinforced shaft inserts provide isolation against shaft currents. The robust surface coating and the thick-walled housings protect the encoder against corrosion and mechanical stress.
Printing
The high-performance optical scanning with 60 arcsec or better accuracy and the high resolution of up to 8,192 ppr allows optimum precision in operation.
Further applications
Material handling
Elevator
Heavy Duty
Medical
Oil and gas
Food and beverage