Description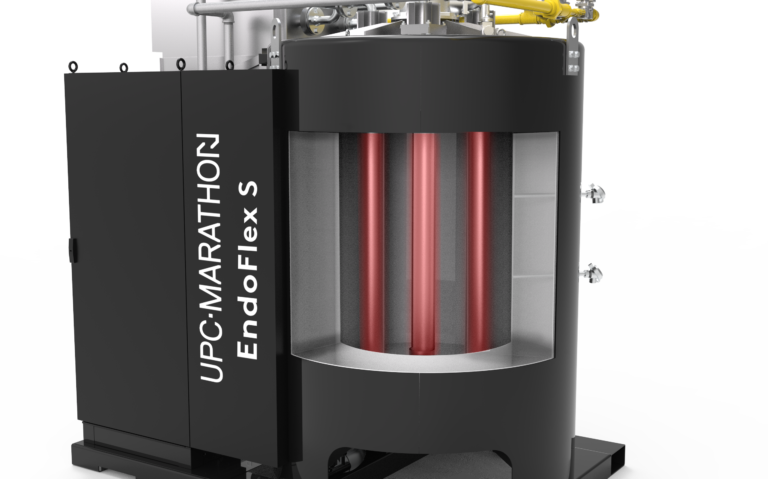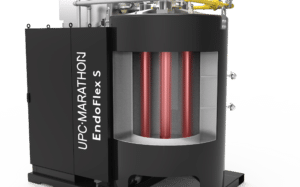 SUSTAINABLE PRODUCTION OF ENDOTHERMIC GAS AT A LOW COST
Typically used for annealing and carburizing, the EndoFlex™ S combines technological advancements in process and design to deliver an on-demand metered endogas mixture of the highest quality to heat treating operations. This adds up to big savings from increased heating efficiency and lower operation and maintenance costs.
ABOUT THE ENDOFLEX™
The EndoFlex™ S is an advanced endothermic gas generator with numerous features to improve gas reaction efficiency, including sensors capable of diagnosing the most common gas generation issues before they become problematic.
The EndoFlex™ combines the patented EndoInjector™ fuel-injection generator control system with the high-efficiency ReactionCore™ technology to lower operation and maintenance costs associated with producing high-quality endothermic gas for heat treatment furnaces. It is equipped with the latest sensors to monitor dew point, unreacted methane, and energy consumption.
The EndoFlex™ S is easy to maintain, safe and efficient, and its design makes it easy to replace the heating system, whether it is electric or gas, without having to dismantle other components. This helps eliminate prolonged downtimes that would occur if heating elements were integrated into the insulation.
The already high safety standard is extended in our EndoFlex™ S by an automatic burn-off and an optional nitrogen purge. Process safety is also heightened thanks to UPC-Marathon's AtmoSense™ sensor series and several additional temperatures.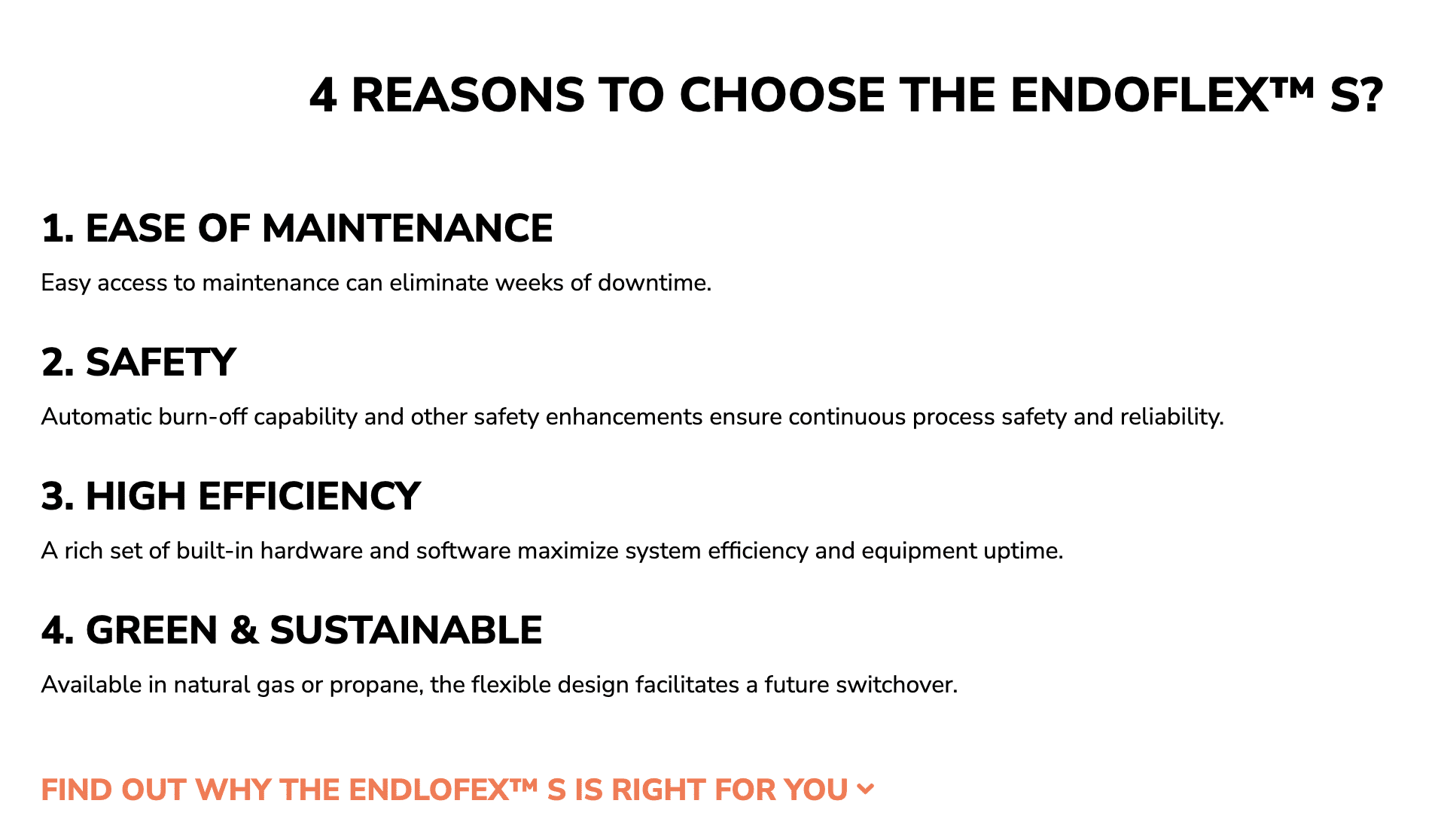 ---